| Main Panel | FAQ |
The close-up frequency response reveals more about the driver's inherent behavior than a 1 m measurement which includes baffle and cabinet effects.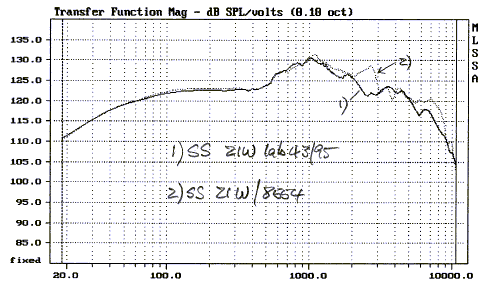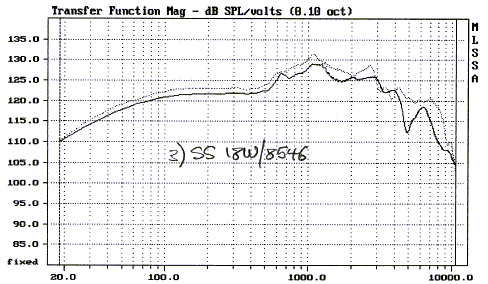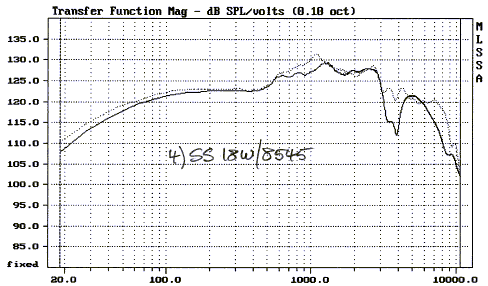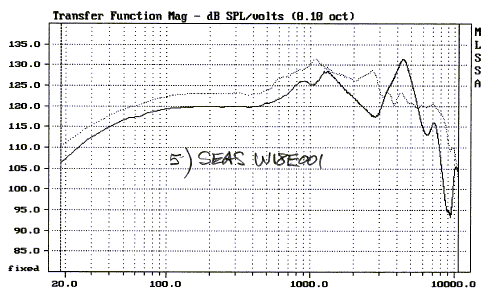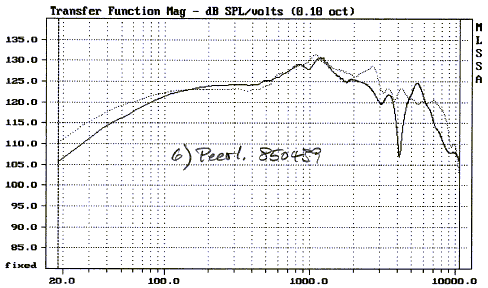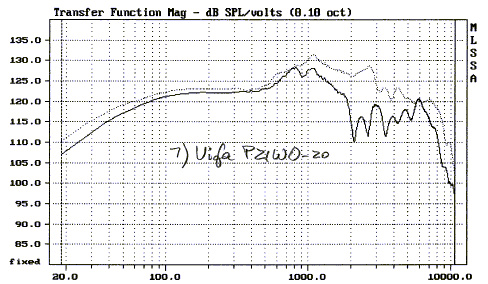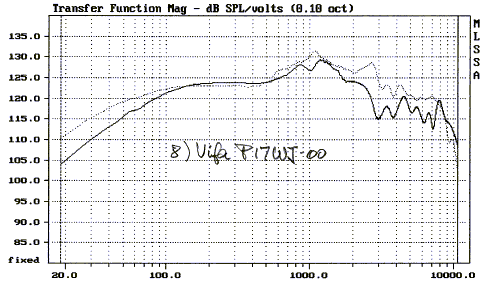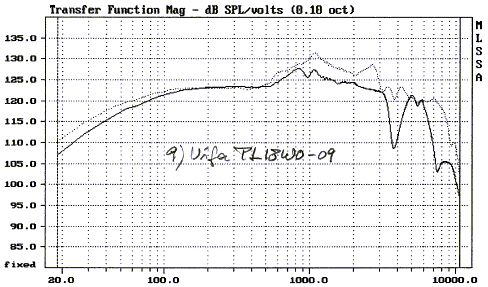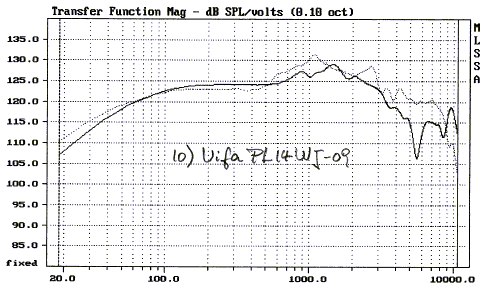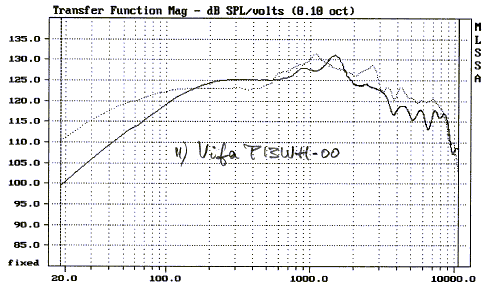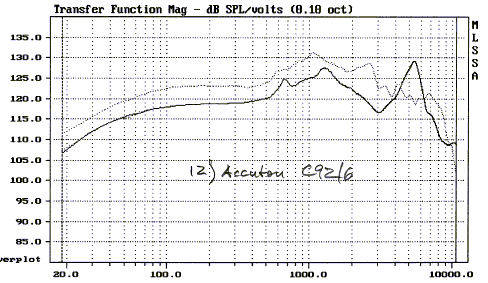 Top of frequency response
The values for F0 and Q0 can be determined from the terminal impedance measurement, though they are not very important, because they are outside the operating range, if these drivers were used for the PHOENIX. More significant is the impedance behavior above the mechanical resonance, which is influenced by Le and cone breakup.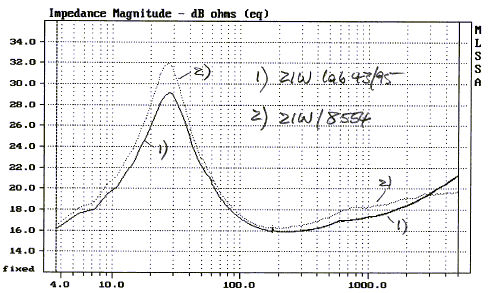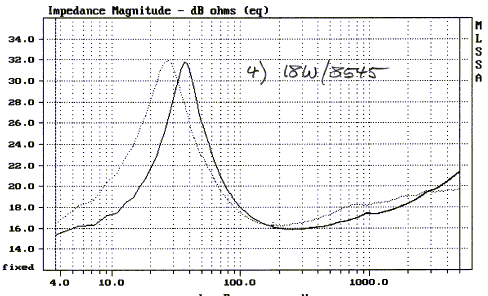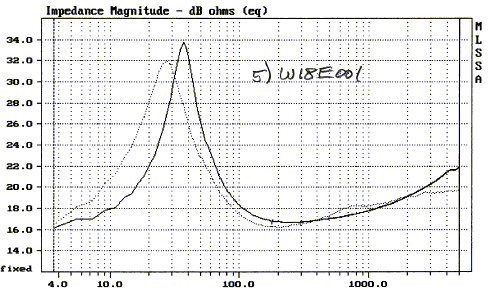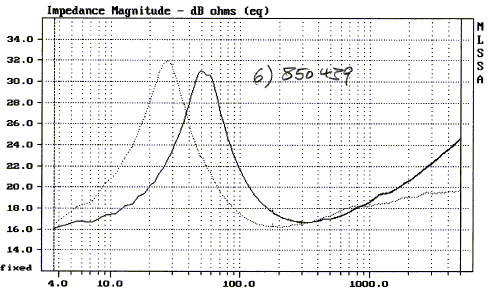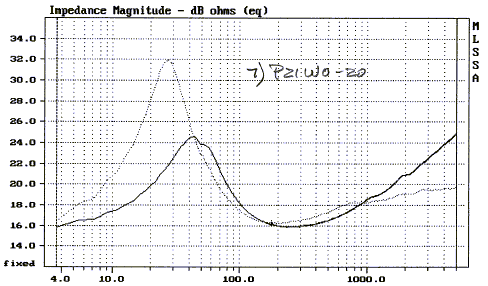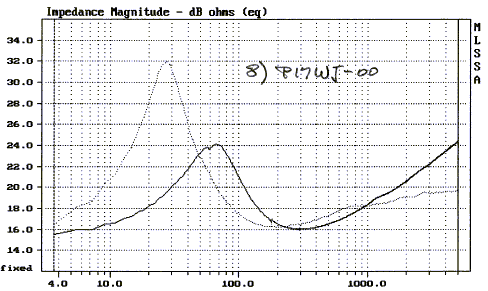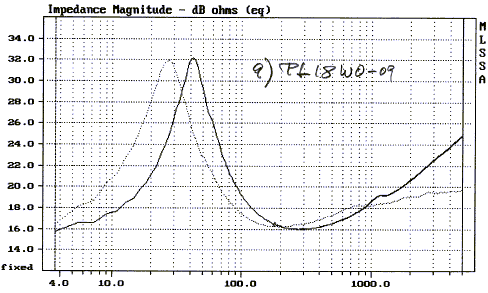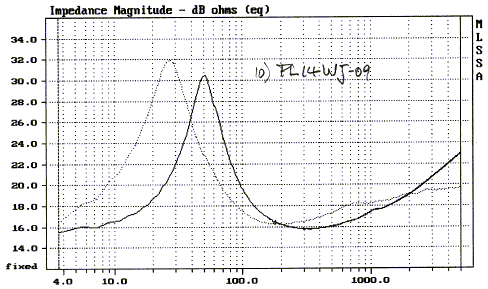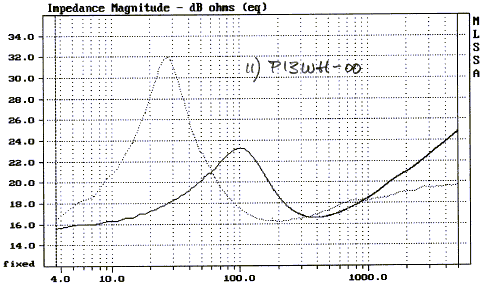 Top of impedance

| Main Panel | FAQ |